Florida: 60 hr 2-15 Health and Life Insurance Pre-Licensing course (including Annuities and Variable Contracts)
$119.00

$125.00

Incl. Tax: $119.00
This 60-hour pre-licensing course is designed to prepare a student to become a 2-15 Health and Life agent without the loss of production income and time. Work at your own pace with your instructor available via e-mail or telephone. Upon successful completion of this course, you will be eligible to sit for the state examination. This course is designed and taught to comply with the State requirements for the Health and Life (including Annuities and Variable Contracts) Agents (2-15) State Examination. (This license and course used to be called Life, Health, and Variable Annuities). (view syllabus). You will gain immediate access to the course when purchased online through this catalog (using credit/debit or Paypal). Your enrollment is for 3 months. view demo.

Required Text: Click on the following link to purchase the most recent edition of the manual. HEALTH & LIFE (INCLUDING ANNUITIES AND VARIABLE CONTRACTS) FLORIDA STUDY MANUAL
Course Provider #: OnLine Training, Inc. FLDFS Provider #: 366468
Course ID#: 94549
OLT Course #: INS003FL60

Price Matching Guarantee
Get your insurance courses from the best online Insurance School in Florida!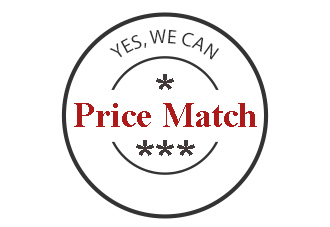 OnLine Training (OLT) wants to be your insurance course provider. We were the first company to provide online insurance courses in Florida, and we still have the best online courses. We have been working with Florida Colleges since 1999. Using our proven methods offers your best chance to gain a successful career in the insurance industry, and pass the state exam (or otherwise earn your license).

We offer:

Research-based instructional design;
Highest pass-rate for individuals and groups;
Live courses using the iterative design and Redding Method, entirely up to date (updated throughout the year);
Immediate access upon registration;
Natural content-question format building intrinsic motivation.


OLT is dedicated to always offering the best value to our students. In this vein, we have established a limited Price Match Guarantee program. We will match the price, at the time of purchase, on the specific products listed below if you find the same item at a lower price at one of our state-approved competitors.


List of Courses Approved for a Price Match:

2-14 Life Agent (including Annuities and Variable Contracts) Pre-Licensing Course (Life-only) (OLT's INS025FL40),
2-15 Health & Life (including annuities & variable contracts) Pre-Licensing Course (OLT's INS003FL60),
2-20 Property and Casualty/General Lines Pre-Licensing Course (OLT's INS007FL200),
20-44 Personal Lines Agent Pre-Licensing Course (OLT's INS015FL40).
2-20 Conversion Course (OLT's INS016FL40).

Instructions:

If you find a lower price online from a state-approved insurance school, call during regular business hours (1-866-357-0841) and direct our staff to the web site showing a lower price.
OLT will then verify the current price and complete the price match.
You can also complete your purchase on here our site (gaining immediate access to your course) and put the information about the competitor price in the comments. Once we confirm the lower price is from an approved provider, we will refund the difference.
Provider Info
Provider Name
OnLine Training, Inc.
Provider #
366468
Course Approval #
94549
Product Code: INS003FL60
Availability: In Stock
Tags: 2-15, Florida, Life, Health, Annuities, Licensing, 60 hours,